Parenthood, especially the first year, is immense, tender, consuming and important.

We are not designed to parent in isolation, we are designed to come together... so let's come together!
Maria and Jenevieve facilitate a weekly group for new parents with newborns up until they are mobile. Join us to: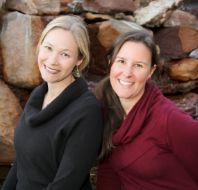 * Ask questions.
* Get support in a safe, non-judgmental place.
* Connect with adults who also have infants.
* Be in community
* Enjoy interacting with your baby.
Every
Monday [weekly]


10am-11:30am


at the Boulder Birth Center