... Changing the "season" of your life?
... Letting go of something important?
... Going in a new direction?
Transitioning happens at every age of life. It can be moving out on your own, starting college, finding your true calling, changing jobs or moving. It can be ending or beginning a relationship, getting married or divorced, starting a family or saying goodbye to someone you love.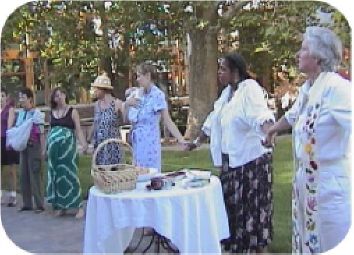 Change is inevitable and as consistent as our breath. It doesn't mean it is easy. When their is space for support and reflection, transition does not have to be overwhelming, scary or frustrating. Transition can be an opportunity to know ourselves and our world more deeply; it is an opportunity to heal and transform.


I can help you navigate this new time in your life, honor your experience, uncover your own wisdom and offer practical tools. Some clients appreciate having support throughout their transitions, some clients want the support during only the beginning, middle or end of their transition. I have 15 years of supporting the transitions of families and students of every age. I offer individual sessions, family sessions and groups. I also conduct ceremonies/rites of passages to honor transitions/transformations, as well as consultation to support others create their own ceremonies.