I can help you regain balance in your life, uncover internal & external resources and offer practical tools to support yourself and your family. I offer a wealth of support, information, resources, practical strategies and experience. I have specialized training and education and have worked with hundreds of families in over 15 years in the mental health field, over 10 years as a birth doula and my own 13 years as a parent to a sweet, vivacious son.

Individual sessions, partner/couples sessions and groups related to parenting are offered throughout the year. I work with those becoming a new family (pre-conception through early childhood, single parent families, blending families and other diverse families.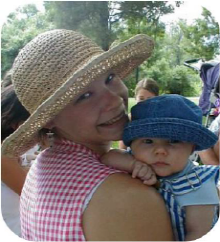 Home visits are available for those pre-established clients with new babies (infants, adoptions) to honor your bonding time at home. Every family deserves support.
I offer
Seasonal Ceremony for Mamas: Sacred Motherhood
quarterly
(special events on the equinoxes and solstices). Mothers (of all stages) come together to connect with each other, and we make time to slow-down, reflect and be honored and celebrated as we mark our changes throughout motherhood.
Healing Birth Stories
is a
quarterly
gathering of those who would like to listen, share and heal personal experiences of birthing.
Parents with Infants
are welcome to attend our
weekly
group for support, resources and connections.

Our
monthly Pregnancy Night Out events are open to expecting individual and couples


Start Your Heal Path Today: 720-239-2347